A Window Cleaner suffered a fatal fall on Tuesday July 12th in San Diego, CA. A tragic accident that could have been avoided. We cannot have enough awareness about workplace safety.
Let us know if you would like to have your building reviewed for workplace safety for window cleaning operations. Contact Us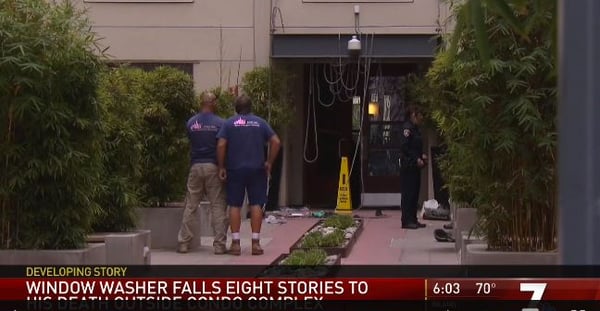 Here are some additoinal stories about this incident:
Window Washing Company That Employed Fallen Employee Has History of Safety Violations
Daughter, Friends Mourns Window Washer Killed on Job
Wishing everyone in our industry stays safe and that all affected parties (Building Owners, Property Managers, Window Cleaning Company Owners and Employees) work together to follow the codes and standards and ensure these incidents do not repeat.